Monday, June 30, 2008
3 perfumes this month!!
Good for me and THOSE AROUND ME,
Bad for my pocket.
This evening, Kenneth got his Raoul shirt at G2000 price! Maybe cheaper than G2000!
If that's not a good buy!
My shopping buddy siol! =D
But he gets damn irritated when I'm making decisions.
He doesn't realise how fickle & indecisive HE is too. tsk.
I saw the most androgynous guy everrrrrr!
I had to confirm with Kenneth if that's a guy!
So pretty! So yummy!
I imagined eating him while I was eating my dim sum!!
ARRGH!!
I want to keep him!!
woooo~ There's
something
I'm soooo looking forward to!
Should be in Singapore's port in 24 hours!
I might be the FIRST! yippeee!!
Labels: Airport DFS, friends, me
can I be your little girl? ;
11:56 PM;
Sunday, June 29, 2008
Chek Jawa
Sometimes,
everything just

pours

down on you.
I guess that's life.
Labels: me
can I be your little girl? ;
5:35 AM;
Saturday, June 28, 2008
Michelangelo's David



I'm better. Thank God for these wonderful people in my life. (You all know who you are)

James and Si Ying.. I thank God! And bless them.


Come what may. I don't think it can get worse.

can I be your little girl? ;
3:26 PM;
Monday, June 23, 2008
I can make it through the day
I can fake it okay
I just smile and pretend
And I tell myself I'll be alright
But lonely is the night

*add: it's 00:01 and I feel a teeny weeny bit better after kachiao-ing my babe. hehe.
emo nemo, emo elmo! =D
can I be your little girl? ;
10:54 PM;
Friday, June 20, 2008
can I be your little girl? ;
7:24 PM;
View Report
Welcome Michelle Koh, here is your handwriting analysis.

Michelle is moderately outgoing. Her emotions are stirred by sympathy and heart rendering stories. In fact, she can be kind, friendly, affectionate and considerate of others. She has the ability to put herself into the other person's shoes.
Michelle will be somewhat moody, with highs and lows. Sometimes she will be happy, the next day she might be sad. She has the unique ability to get along equally well with what psychology calls introverts and extroverts. This is because she is in between. Psychology calls Michelle an ambivert. She understands the needs of both types. Although they get along, she will not tolerate anyone that is too "far out." She doesn't sway too far one way or the other.
When convincing her to buy a product or an idea, a heart rendering story could mean a great deal to her. She puts herself in the same situation as the person in the story, yet she will not buy anything that seems overly impractical or illogical. Michelle is an expressive person. She outwardly shows her emotions. She may even show traces of tears when hearing a sad story.
Michelle is a "middle-of-the-roader," politically as well as logically. She weighs both sides of an issue, sits on the fence, and then will decide when she finally has to. She basically doesn't relate to any far out ideas and usually won't go to the extreme on any issue.

People that write their letters in an average height and average size are moderate in their ability to interact socially. According to the data input, Michelle doesn't write too large or too small, indicating a balanced ability to be social and interact with others.

Michelle will demand respect and will expect others to treat her with honor and dignity. Michelle believes in her ideas and will expect other people to also respect them. She has a lot of pride.

Michelle will be candid and direct when expressing her opinion. She will tell them what she thinks if they ask for it, whether they like it or not. So, if they don't really want her opinion, don't ask for it!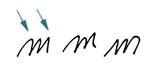 In reference to Michelle's mental abilities, she has a very investigating and creating mind. She investigates projects rapidly because she is curious about many things. She gets involved in many projects that seem good at the beginning, but she soon must slow down and look at all the angles. She probably gets too many things going at once. When Michelle slows down, then she becomes more creative than before. Since it takes time to be creative, she must slow down to do it. She then decides what projects she has time to finish. Thus she finishes at a slower pace than when she started the project.
She has the best of two kinds of minds. One is the quick investigating mind. The other is the creative mind. Her mind thinks quick and rapidly in the investigative mode. She can learn quicker, investigate more, and think faster. Michelle can then switch into her low gear. When she is in the slower mode, she can be creative, remember longer and stack facts in a logical manner. She is more logical this way and can climb mental mountains with a much better grip.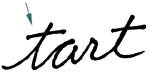 Michelle is a practical person whose goals are planned, practical, and down to earth. This is typical of people with normal healthy self-esteem. She needs to visualize the end of a project before she starts. she finds joy in anticipation and planning. Notice that I said she plans everything she is going to do, that doesn't necessarily mean things go as planned. Michelle basically feels good about herself. She has a positive self-esteem which contributes to her success. She feels she has the ability to achieve anything she sets her mind to. However, she sets her goals using practicality-- not too "out of reach". She has enough self-confidence to leave a bad situation, yet, she will not take great risks, as they relate to her goals. A good esteem is one key to a happy life. Although there is room for improvement in the confidence catagery, her self-perception is better than average.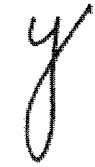 Michelle has a healthy imagination and displays a fair amount of trust. She lets new people into her circle of friends. She uses her imagination to understand new ideas, things, and people.

Michelle has a very unusual lower zone y loop. If the data input is correct, Michelle's y or g is large and opens up to the left side of the page. This is not a common trait, but the implications are very interesting. As you begin to study handwriting analysis, you will learn any loop indicates imagination. This lower loop indicates the amount of imagination Michelle has regarding sex and physical things. So, her lower zone stroke is large, so her sexual imagination is large and open. Furthermore, because the loop is incomplete and extends to the left, this indicates a particular fascination with certain aspects of sexuality that have not been fulfilled, yet. In a nutshell, Michelle is open to some very new ideas sexually and is willing to try anything once.

For a graphologist, the spacing on the page reflects the writer's attitude toward their own world and relationship to things in his or her own space. If the inputted data was correct Michelle has left lots of white space on the all four borders of the paper. Michelle fills up just the center area of the page. If this is true, then Michelle has a particular shyness toward people and a fear of moving too fast in any direction. In some cultures, respecting people, rules, and adhering to protocol are ways of life.
The right side of the page represents the future and the left side represents the past. Michelle seems a bit stuck in the middle, afraid to take action.
Michelle seems to have a fear of looking bad or of crossing boundries. It will be easy to work with Michelle on a team, because Michelle will usually follow the rules. However, this desire to respect the boundries can often be construed as a lack of confidence and people will walk over Michelle if she is not careful.
Labels: me
can I be your little girl? ;
12:50 AM;
Wednesday, June 18, 2008
can I be your little girl? ;
12:34 PM;
Sunday, June 15, 2008
HAPPY 19th BIRTHDAY, CALVIN!!
By the time u see this, I'll be in Cameron/Genting la, but thanks to technology, you'll see this promptly on the 15th. :)
Gentleman-in-training, 19 already uh? You, same as Gerald, ADULT PRICE!!!!! haha.. Build more muscles la, see? Can't wear the vest! tsk tsk. Can change within a month, so no rush.
Though you always rush us with project work and peer teaching notes, hmm.. you're not bad la.
*Pats shoulder*
Good job, keep it up! haha. And you're always there for us (Mary, Mei Ying and myself)
to bully
! I like! hee hee :P Face it la, you can NEVER win us! NEVAAA!! heh.
Enjoy Father's Day! lol.
Labels: friends, special days
can I be your little girl? ;
12:00 AM;
Saturday, June 14, 2008
There's a hole in the world tonight.
There's a Cloud of fear and sorrow.
There's a hole in the world tonight.
Don't let there be a hole in the world tomorrow.
They say that anger is just love disappointed.
They say that love is just a state of mind,
but all this fighting over who will be anointed.
Oh how can people be so blind
Oh they tell me there's a place over yonder,
cool water running through the burning sand,
until we we learn to love one
another we never reach the promise land.
Labels: lyrics
can I be your little girl? ;
12:08 AM;
Friday, June 13, 2008
I just got myself a new camera at the PC show today. A brown Canon IXUS 80 IS.
Comparing my old camera and my new one, I still prefer the feel of the old one :( The new camera feels like a TOY.. Like I can throw it around and not feel the pinch (but of course I won't do that). I like the feel of the cold metal of my IXUS 55!
Sigh~ Maybe I'm tired so it's affecting how I feel about it. Is there such a thing at all? Arg! Gonna hit the sacks then take another look at my camera in the morning, and use it during the trip. haha, ok at least I have a camera that's functioning properly. Feeling abeeeet happier.
I hope it'll be love at second sight.
They gave me THREE 4GB memory cards. THREE!! I don't think I need so many man!
Labels: me
can I be your little girl? ;
11:56 PM;
HAPPY 19th BIRTHDAY, GERALD!!
Friday the 13! haha, don't worry, nothing bad will happen to you this year :) No tearing of ligament or anything bad. Just a lovely lovely birthday with all those who care about you.
Hmm.. maybe the only bad thing is... YOU HAVE TO PAY ADULT PRICE FOR ENTRY TO THE GYM from now on! hahaha! So remember what you said uh, QUALITY training from now on! wooo~ muscles!!! =P
And smell of 'Eternity' always! =D
Labels: friends, special days
can I be your little girl? ;
12:00 AM;
Wednesday, June 11, 2008
I decided not to sleep tonight so I won't face the problem of oversleeping. I have to go to Maple Clinic EARLY in the morning and meet JS for breakfast!! This is the only day, there's no other option! :( And I HAVE to be there early or it'll be full and I have to go back another day!! WAHHH!! :((
Calvin got me thinking of the Braun Buffel bag again!! I totally forgot about it after I got my Burberry bag! Damn!! I should start packing my bag for the trip to take my mind off it. sigh~
I'm not gonna sleep, I'm not gonna sleep, I'm not gonna sleep!
Do the hokey pokey and turn yourself around, that's what it's all a-bout!!
ahhh.. it's close to five. a while more.. a while more i'll get ready to leave home.. i guess..
Labels: me
can I be your little girl? ;
3:33 AM;
Monday, June 9, 2008
IT'S THE HOLIDAYS!! GET FUNKY!!!
In a blink of an eye, week one of my holidays is over! :(
Time is passing too fast!
It's week two, time to get crackin' and get work done.. but I don't see it happening! Still going out, having fun, shopping, getting fat, two birthdays coming up, a sponsored trip.. The list gets longer! I foresee a mad rush to meet datelines, and that's no good. sigh.
My uncle insisted I go with them for the trip. I didn't want to go cuz I wanted to go Sentosa on Saturday for the beach party. I wanted to go for that event to do a project, as well as to support Eddee in the hotbods competition! I told my uncle that there might not be another free event for me to do the events management project on, and he said he'll pay for the event I attend as well! sigh.. left with no choice..
So much for wanting to remain un-contactable.. After losing my phone, I didn't wanna replace my SIM card immediately. I wanted to be un-contactable for a while, until... people started calling my home and I had to run up and down to get the calls, and I couldn't check the timing of my next bus using IRIS! I'm so dependent on iris!!
Now that I've got my SIM card, please message me your numbers! Thanks :D
Shall update on my wonderful week one soon. But for now, time to meet Sherilyn & Shinyi! YAY!!
Labels: me
can I be your little girl? ;
7:13 PM;
Sunday, June 8, 2008
10TH MAY 2008, SATURDAY
CELEBRATING ALVIN'S 24TH BIRTHDAY @ NOVOTEL HOTEL
THE BAG PARTY

THE birthday cake
The whole gang!
Alvin enjoying his beautiful beautiful birthday cake
I had red teary eyes that night - sick! :(
me, JS and Casper with props Alvin got for the party
Alvin and his Balenciaga
Then we went to the balcony to chit-chat and threw sotong balls out onto the streets! lol.
Love this pic of Alvin's friend, Michelle.
Sooo many bags! The expression says it all.
Surrounded by more than $15K of bags!!
Gigantic shades are the in thing!
And in the cab back with Darling JS
*
29TH MARCH 2008, SATURDAY
CELEBRATING MARY'S 19TH BIRTHDAY
TIMBRE @ THE ARTS HOUSE
JS went over to Mary's house to pass the collage we did for her to Mary's mom, cuz we wanted her to see it only when she got home that night. It was a close call! JS almost bumped into Mary on the bus!
Then we all met at Timbre @ The Arts House
Kena smashed, but still looking gorgeous! :)
WE LOVE YOU!!
Then she got to read our cards n open her present
The BEST waiter, Mr Calvin Kuah Tong Teck!
We showed him a handphone message, telling him to bring the cake out at 12 midnight. Then this guy cleverly read out the message, in front of Mary the birthday girl, "Huh? Tell Cal to bring the cake out at 12?"
WHOA!! best la!! Meiyin purposely went there earlier to put the cake and our plans got busted! We might as well walk in with the cake!! hahaha!
*
30TH APRIL 2008, WEDNESDAY
CELEBRATING ED'S 19TH BIRTHDAY @ HARD ROCK CAFE
We waited realllyyy long for our table. Like 2 hours!!
Man, I love this salad!! Super shiok!
Before...
After! smashed!
But I still love you :)
Labels: friends, Hard Rock, me, Novotel Hotel, special days, Timbre
can I be your little girl? ;
3:41 PM;